Sanders Roberts Sponsors the Philippine American Bar Association's (PABA) 34th Annual Installation & Awards Gala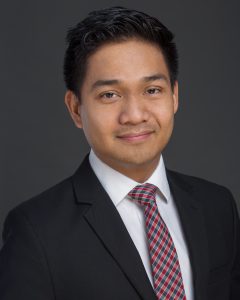 Sanders Roberts proudly supports Associate Alexander Manglinong on his work in planning PABA's 34th Annual Installation & Awards Gala, which took place on April 06, 2021. Alexander currently serves as the secretary of PABA, the largest local association of Filipino-American lawyers in the United States.
This year's Gala featured the following honorees: Keynote Speaker, the Honorable Eric C. Taylor; Distinguished Jurist, the Honorable Teresa P. Magno; Trailblazer, Mia F. Yamamoto, Esq.; Distinguished Advocate, Toni Jaramilla, Esq.; and Community Champion, Commissioner Jessica M. Caloza.
In addition, PABA and the PABA Foundation awarded an unprecedented $28,000 in scholarships to 21 deserving law students.
There were also special appearances from the following: U.S. Senator Alex Padilla; U.S. Representative Adam Schiff; Rob Bonta, California's Next Attorney General; Patrick J. Bumatay, U.S. Ninth Circuit Judge; Lorna G. Schofield, Judge of the United States District Court for the Southern District of New York; Los Angeles City Attorney Mike Feuer; and Kevin James, Former President of the Los Angeles Board of Public Works.
Sanders Roberts sponsored the event.
Link to digital program: PABA Gala Program