SR Trial Attorney Melvin Felton Recognized as 2020 Southern California Rising Star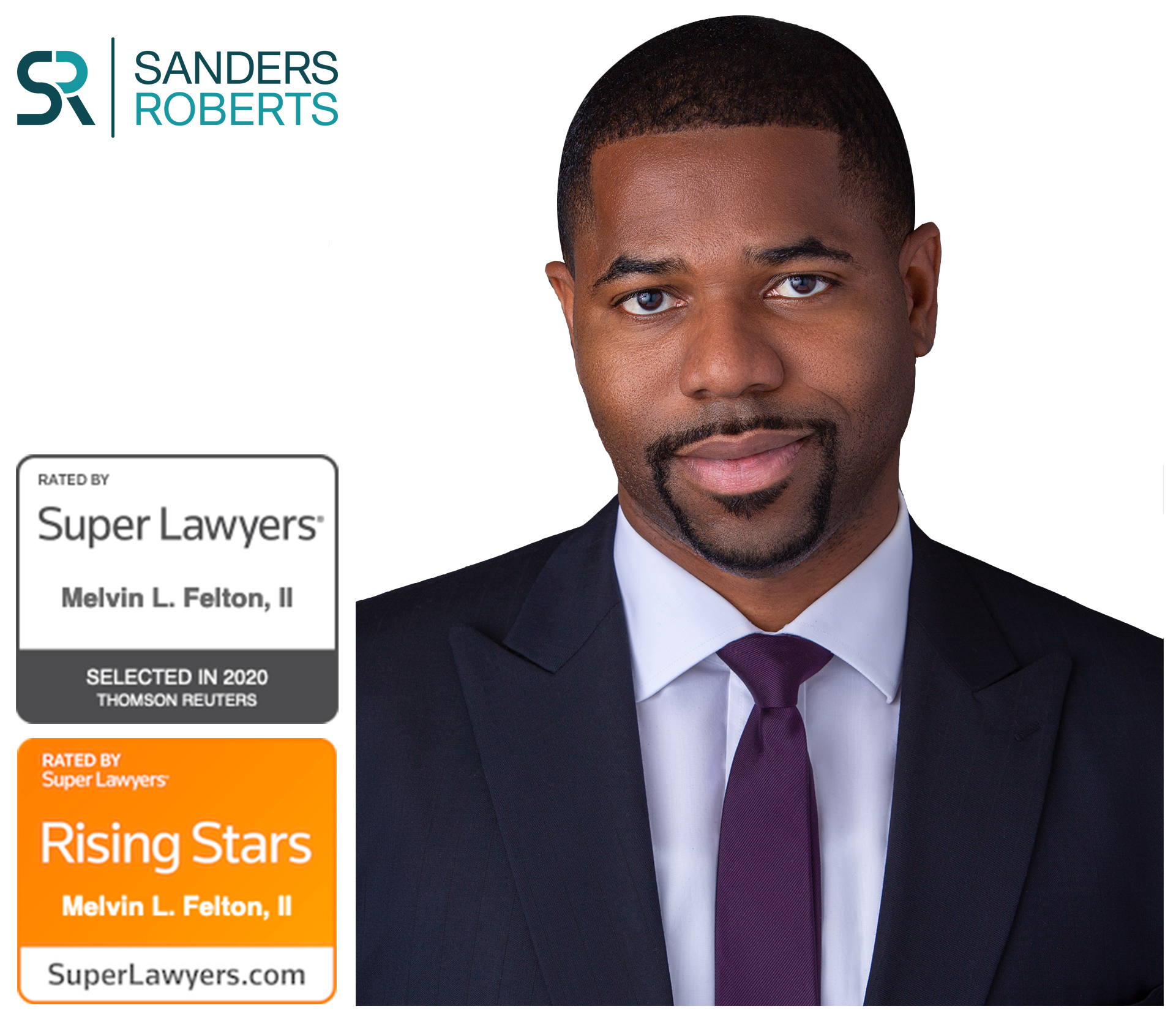 Sanders Roberts LLP is pleased to announce that Melvin L. Felton II has been selected for inclusion in the 2020 Southern California Rising Stars list for Employment Law Litigation.
A highly competitive honor — no more than 2.5% of eligible attorneys in this region are selected annually as Rising Stars. This list recognizes the top, up-and-coming lawyers in the region based on independent research, peer nomination and evaluation.
Melvin focuses his practice primarily on employment defense at trial, including whistleblower retaliation, disability discrimination, and wage and hour litigation. Melvin also practices business litigation. In addition, Felton is the treasurer of the John M. Langston Bar Association of Los Angeles.
Earlier this year, Sanders Roberts LLP Partner Justin Sanders was selected to the 2020 Southern California Super Lawyers list.
About Sanders Roberts
Since 2008, Sanders Roberts LLP has provided exceptional legal services customized to its clients and their individual situations. SR believes in efficiently and effectively resolving the issues at hand and crafting solutions that work for its clients and their enterprises.
SR has been recognized as a Top 20 Boutique in California by the Daily Journal, it is also a member of the National Association of Minority and Woman-Owned Law Firms (NAMWOLF), and a certified Minority Business Enterprise.