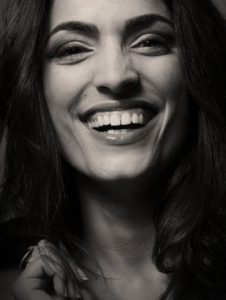 Sanders Roberts LLP is proud to announce the selection of Farinaz Cohen, of counsel to the firm, to the 2017 Super Lawyers Southern California Rising Stars list, an honor received by only 2.5% of attorneys in Southern California.
This extraordinary accomplishment is published in the July 2017 edition of Super Lawyers magazine as well as the September 2017 edition of Los Angeles magazine, The Top Women Attorneys in Southern California special section.
Ms. Cohen's career has been devoted to representing clients in employment law cases in court and in administrative agencies, including the DLSE (Labor Commissioner), EEOC, Unemployment Hearings at CUIAB, Workers' Compensation Appeals Board (WCAB) (with respect to Labor Code 132a claims), and Office of Administrative Hearings (OAH). She specializes in all aspects of employment law, including wage and hour litigation, independent contractor status, wrongful discharge litigation, employment discrimination, sexual harassment, employee handbooks, and consulting on personnel practices. Her experience covers all phases of litigation practice, including extensive law-and-motion work and discovery, and sexual harassment prevention training.